Flow

Ultrasonic Flow & Level




VANTAGE® 2200

Eastech Badger Combines Flow Measurement, Level Transmission and Data Logging with IEEE 754 precision accuracy and 5 minute programming.



The Vantage 2200 is a state-of-the-art microprocessor-based ultrasonic transmitter utilized for measurement of both liquid level and flow in open channels. The 2200 is equipped, as standard, with an internal data logger that provides for on-screen display of maximum, minimum and average daily flows. More than 70 standard flow equations for flumes, weirs and open flow nozzles are stored in non-volatile memory. Dual sensors can be input to a single set of electronics for dual weir/flume or bar screen level applications. The Vantage 2200 is designed to be extremely user-friendly with an easy to read 20 character alphanumeric, self-prompting display and a menu-driven programming guide available in English, Spanish and German.

FLOW The Vantage 2200 is normally pre-programmed at the factory for a specific open channel flow measurement application. However, for simple on-site calibration, more than 70 standard flow equations for flumes, weirs and open flow nozzles are stored in non-volatile memory. For specific or unique applications, a site specific H/Q table can be entered through the 16 button keypad.

Applications

Plant Influent
Plant Effluent

Dual Channel Measurement

Transit Time Flow Portable
Vantage® 6000

Transit-Time Ultrasonic Portable Flowmeter

Features

Easy Installation: Speedrail Design for Simple Installation of Sensors

Easy Programming: Drill Down Menu Structure for Selecting Pipe Parameters

High Accuracy: Transit-Time Operation with Forward and Reverse Flow

Built-in Data Logger: Stores Flow History and Graphs on Display

The Vantage 6000 Portable Flowmeter is a hand held portable transit time ultrasonic flow meter designed for temporary use in full pipe liquid flow applications from 1 inch to 300 inch in diameter. It uses the chordal velocity measurement principle which provides accurate and reliable flow information. The microprocessor based meter has a graphical LED backlit 160 X 128 pixel display and a 24 button keypad for programming through menu driven entry screens. The 6000 will display flow rate, flow totals and velocity and is provided with a built in programmable data logger.

The hand held electronics is enclosed in a water resistant molded polyamide housing. A rubber boot encasing the housing provides protection from external shocks. The meter is powered by an internal 9.6 VDC rechargeable battery that allows up to 5 hours of operation. The meter can also be powered by the 115 to 230 VAC adaptor/charger for extended flow monitoring time.

Fixed




Vantage 4000

The engineers at Eastech Badger realized that for a new product to be successful, it must be simple to install and quickly made operational. In order to accomplish this goal, every Vantage 4000 is shipped to the field factory pre-programmed to the conditions set forth by the customer. Pre-programming specifications are electronically confirmed on the display of the transmitter. If changes to the meter's factory pre-programming is required, re-programming can simply be accomplished on the meter keypad or through the Auto-Programming feature. This feature allows plant personnel to re-program the Vantage 4000 by simply downloading the revised flow data from a PC or laptop to the Palm® PDA supplied with the meter. The Palm will re-program the unit to the new specifications.

Accuracy & Reliability

The Vantage® 4000 employs the latest DSP microprocessor technology. An exclusive signal processing technique combines correlation and FFT detection methods in order to ensure the highest degree of accuracy and reliability possible.

| | |
| --- | --- |
| Rangeability: | 40 to 0.1 ft/sec |
| Turndown: | 400:1 |
| Repeatability: | 0.25% |
| Accuracy: | ±1% of actual flow |

Accessories
Manhole Flume

Features

The Manhole Flume* is a unique variation of the Parshall concept designed for easy installation in standard manholes. Its fiberglass reinforced polyester resin construction, for long life and corrosion resistance, incorporates a low head trapezoidal design in conjunction with a hooded outlet collector and pipe spud.

The hooded section, following the throat, prevents bypass leakage under normal flows, yet allows nearly unrestricted flows during emergency conditions. This minimizes the problems associated with other types of weirs or flumes during excessive flooding.

The Manhole Flume is a low head loss, self-cleaning flow measurement device specifically designed to easily fit into standard manholes.

No enlargement of the manhole riser or lid is necessary. The flume adapts to any standard wastewater conveyance pipe. The Eastech Badger flume allows accurate measurement over an unsurpassed flow range when compared to other inserts. The upstream approach and throat velocities significantly reduce solids deposition.

Due to the proportional head rise/flow rate characteristics for all Manhole Flumes, the unit can be used in conjunction with the Eastech Badger Vantage 2200 ultrasonic flow meter to compute the flow rate.
Copyright Mud Instruments - All rights reserved.
All product names used in this Web site are registered trademarks of their respective companies

web design by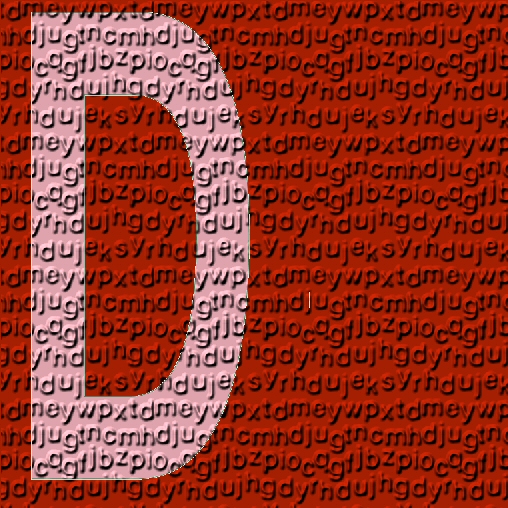 diesysdesign - send mail to sdie@entouch.net with questions or comments about this web site.